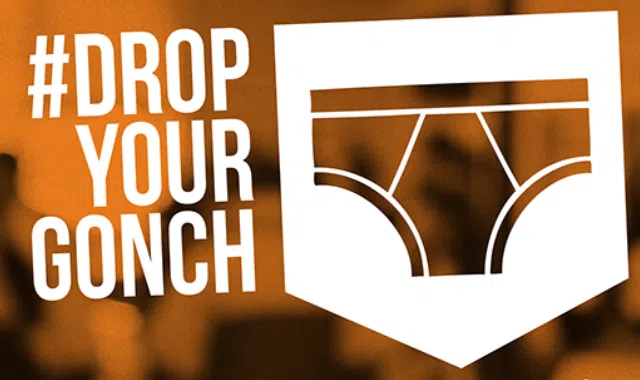 Women and men who are homeless in Edmonton are wearing unclean, uncomfortable, and undignifying underwear—and sometimes, none at all. Help us help the Bissell Centre collect 5000 pairs of NEW men's and women's underwear (and bras) between July 16th and 20th to distribute to people who are in need. We are not taking any used/previously worn items.
You can #DropYourGonch off at the NOW!studios, 9894 42 Ave NW, or at any of the 3 Bissell Centres in the city:
South Side Drop-off
5120 – 122 Street
Edmonton, AB
T6H 3S2
Mon – Sat
9:00 am – 4:00 pm
Bissell Centre East
10527 – 96 Street
Edmonton, AB
T5H 2H6
Mon – Fri
9:00 am – 4:00 pm
Thrift Shop
8818 – 118 Ave NW
Edmonton, AB
T5B 0T4
Mon – Sat
10:00 am – 4:30 pm
To learn more, check out the Bissell Centre's website.